Julie C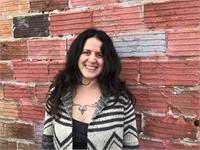 Julie Coren
Hometown: Omaha, NE
Something that's mine: My mind and It's Perceptions
What First Drew You to Yoga and Why?
I first heard about the potential for healing through hot yoga back in college but never had the drive to give it a try. After a knee injury in my mid-20's hit me harder than I would have liked, I decided I had nothing to lose. The yoga healed my knee and then some. And it quickly transformed from simply a way to heal an acute injury to something that permeated and nourished my entire being.


What Do You Find Most Satisfying About Teaching?
Teaching provides challenges that excite and inspire me on a daily basis. I see teaching as an extension of my own practice and personal growth. But teaching also asks me to look outside of myself and practice holding space for others. Being a witness in that way is both humbling and satisfying, and for that I am truly grateful.


Favorite Class to Practice Right Now:
Core26 is where I got my start. And although it has been over a decade since I took my first Core26 class, it remains the ultimate class for me. I absolutely love the Ashtanga primary series and I'll never shy away from the ever-changing flow of a vinyasa class. But good, old-fashioned, 90-minute, Core26 is the class I can always count on to ground me, challenge me, and wake me up. There's no hiding in there -- and that really speaks to me.
Silliest thing you've said whilst teaching:
I definitely have never ever told students to bring their nipples to their chins. Never.
Julie C instructs the following:
Core 26 is a beginner level class created for total body health, done in a room heated to 105 degrees. It works to increase strength and flexibility in joints, tendons, ligaments, muscles, and bones, while also providing a cardiovascular workout. The spine and pelvis are targeted areas in all postures. This class is appropriate for people of all ages, body types, and levels of experience, including those with injuries who are looking to heal the body.




Ashtanga is a system of asana practice introduced to the West by Sri Krishna Pattabhi Jois. In addition to a vigorous, heat-building warm up and fundamental standing postures, the Primary Series (Yoga Chikitsa) is comprised of 56 asanas practiced in a particular order to produce effective opening in the tissues of the body as well as the substance of the mind.